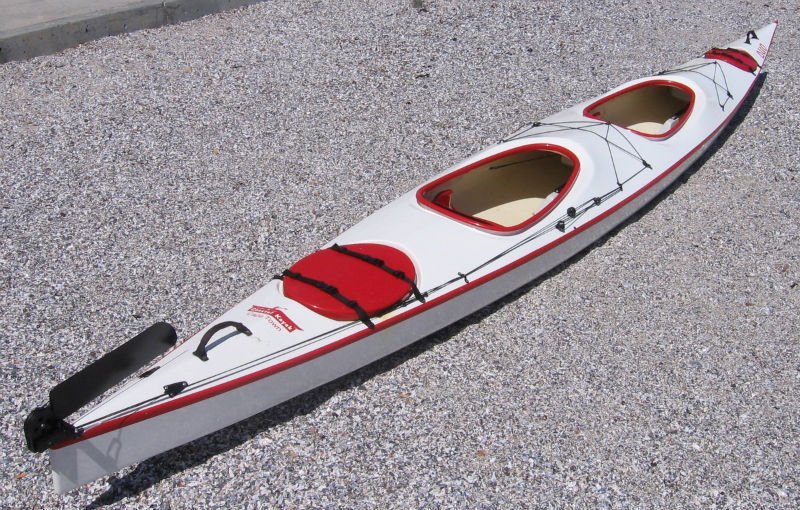 The Duo is an advanced expedition kayak. It is exceptionally stable, but not at the expense of speed. At just under 6 m long, it is fast even for less serious paddlers.
The Duo's volume provides excellent load carrying capacity for extended expeditions. It is very secure in rough conditions and neutral in a cross wind.
The Duo is designed as an expedition kayak. Its length provides good speed and its volume ensures excellent secondary stability and load carrying capacity.
The exceptional stability and reliability of the Duo make it very appealing as a day tripper and for recreational paddling.
Although not designed for racing the Duo is certainly faster than high performance single kayaks and therefore makes it easy for even recreational paddlers to cover long distances.
Ability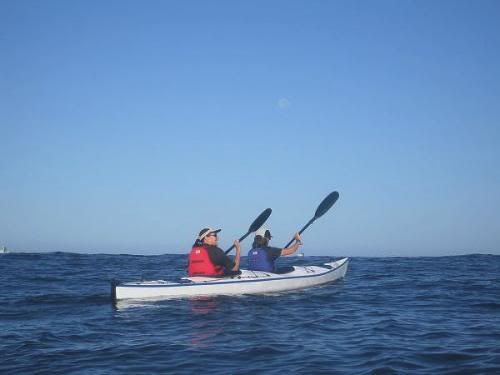 Suitable for all paddlers from novices through to experts. Even beginners would feel secure in Duo in moderately rough conditions. At the other end of the scale, experts would be able to handle the most extreme sea-kayaking conditions.
Kaskazi Duo 2 Piece
To make life easier for storage, transport and travelling to great paddling destinations around the globe, we can make the Kaskazi Duo into a 2 Piece.
The kayak is split at the centre bulkhead creating 2 sections of the kayak that are easier to transport and store. To join the kayak, strengthened interlocking bulkheads are bolted together using wing nuts and rubber sealing washers. Once assembled it is a very standard looking Kaskazi Duo with a faint line running around the bulkhead area of the kayak. The 2 piece kayak is approximately 2 kg heavier.
Comfortable cockpits and seats
Tracks well without the rudder
Exceptional stability
High load carrying capacity
Large hatches
Three bulkheads
Rudder with uphaul / downhaul
Pedal steering with self-adjusting lines
Length: 5 850 mm
Width: 680 mm
Load Capacity: 280 kg
Weight: 32 kg